For 20 years, M-SPORTS TRAINING has been designing and developing tailor-made textile training ranges dedicated both to professional sports clubs to supply their Merchandising but also to amateur clubs in order to equip their members.
Design, choice of materials, accessories, M-SPORTS TRAINING masters each stage of production to offer quality and functional equipment.
A tailor-made design, a technicality adapted to your needs (competitions, training, merchandising), with M-SPORTS TRAINING, create your equipment !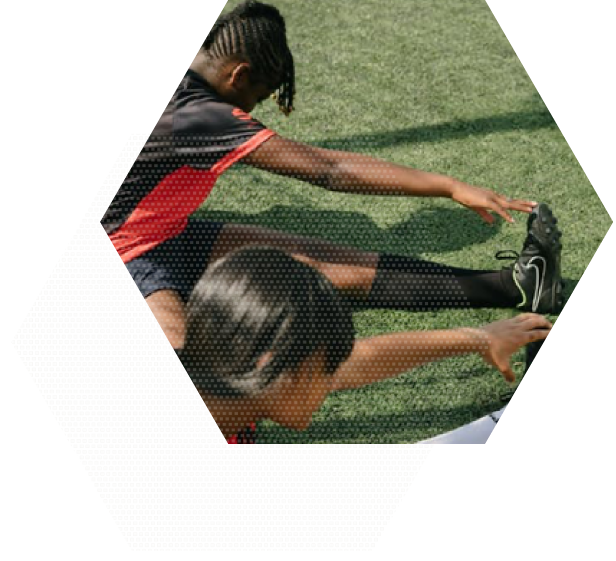 Our textile training is now produced in Turkey and Portugal, in factories that meet all current societal and environmental standards (BSCI, SEDEX, SA8000, etc.).
We pay particular attention to the future of our planet and are now developing ranges from eco-responsible materials (recycled polyester, organic cotton, etc.).
Whether you are looking for football, rugby or basketball outfits for your licensees, or you want to develop a complete range to enhance your merchandising, M-SPORTS TRAINING will advise you and provide you with the best solutions in terms of jerseys, tracksuits, parkas …
Since January 2020, all of the approaches and actions undertaken by M-SPORTS TRAINING in terms of CSR policy have been documented in the "Guide to good ethics and business practices".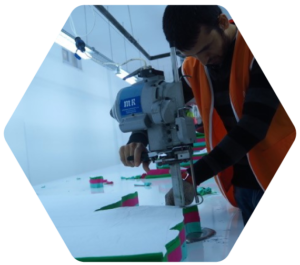 Integrated Creative Studio
Regular benchmark, M-SPORTS TRAINING is concerned with a well-made product (wide range of accessories possible : choice of materials, marking techniques, custom zip, etc.).
Respect for working conditions
Certified production processes
Responsible and fair purchasing from our partner factories
Use of eco-responsible materials
Cuts adapted to sports practice
Resistant materials
Quality markings
DESIGN OF A RECYCLED POLYESTER JERSEY
The recovered plastic is first crushed,
transformed into microspheres
which are then melted to generate the new polyester
yarn that will become your jersey.